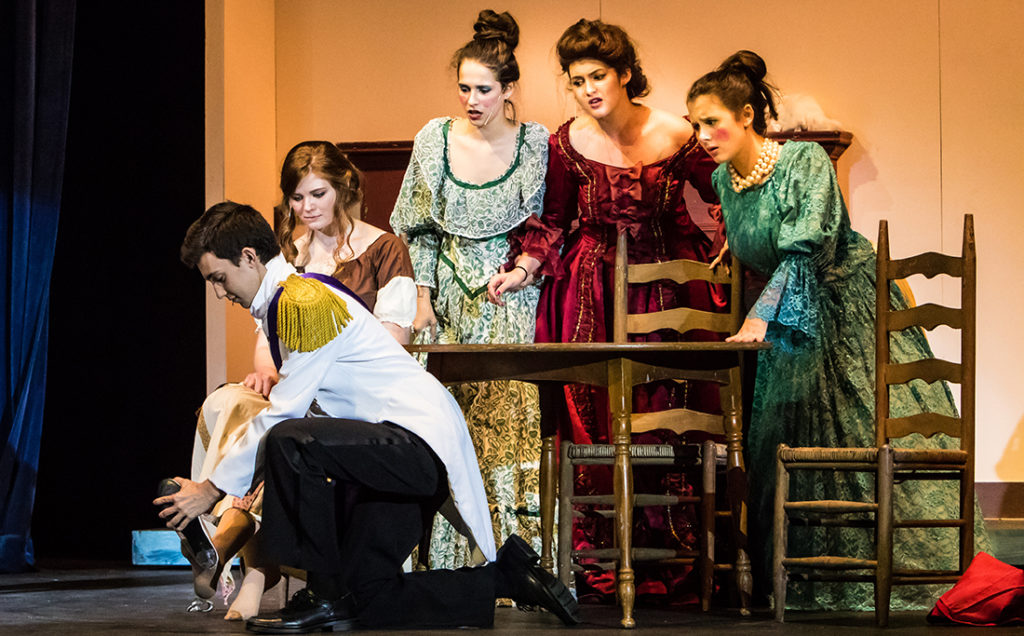 Highland Park High School's new principal, Jim Gibson, arrived in 1986 to find arts facilities that were too small, too few, and out-of-date. At the time, there was not a specialized classroom for art at the high school, and the band, choir, and orchestra groups were forced to share a single room for class sessions and rehearsals. Gibson envisioned a community group that would support fine arts in HPISD in the same manner that the Sports Club supported athletics. Gibson and HPISD Fine Arts Director, Linda Raya, recruited a small group of parents who were passionate about arts education in their schools. HPArts was born in 1987 under its first President, Nancy Seay.     
HPArts was incorporated as a non-profit organization on July 23, 1987, with the stated mission of "enriching the educational experience of all HPISD children through arts programming." The board was forward-thinking, already anticipating the negative impacts of impending school finance legislation, and fund-raising efforts began immediately.  HPArts applied for grants from various foundations. La Fiesta de las Seis Banderas became its cornerstone beneficiary, providing a significant source of funding each year. In the early years, HPArts provided mostly programs such as concerts and artist visits. As the State of Texas school finance policy changes continued to drain money from HPISD, the scope of HPArts grew to include purchase of capital items such as musical instruments for band and orchestra.
Through annual grants and donations from parents and community members, HPArts provides funding for programs and capital items for all seven HPISD campuses. In addition, HPArts has undertaken several major initiatives over the years:
To date, HPArts has provided over 1.2 million dollars of arts programming and equipment to benefit HPISD students in grades K through 12. HPArts also supports major district arts events such as the Highlander Festival Arts Showcase and the Literary Festival at HPHS. The Artisan newsletter is published once yearly to update HPArts patrons on current activities.
While the main focus of HP Arts is arts enrichment for current students, there is also a broader reach. The HPArts Scholarship provides a HPHS graduating senior with funds for college, and the Arts Advocate Award honors a community member who has been a significant supporter of arts in HPISD.  HPArts hosts a Faculty Appreciation Tea each year for fine arts faculty and gives an Arts in Education Teacher Award to a non-arts teacher who uses the arts to enrich classroom curriculum.
There is a quote attributed to Pablo Picasso which says, "Every child is an artist. The problem is how to remain an artist once he grows up."  HPArts continues to provide artistic experiences and outlets for every child in HPISD to sustain their "inner artist."  Long after they leave Highland Park, they will be able to seek out and appreciate the art that is a part of everyday life.