Funds are received from two primary sources: community parents during Back to School Sign Up (BSSU) and our cornerstone benfactor, La Fiesta de la Seis Banderas.
HP Arts is dedicated to funding arts related activities and capital purchases which expose students to the arts at all six HPISD campuses.
Teachers are given freedom to make requests, facilitating exposure to a wide variety of visual and performing arts including Art, Band, Choir, Dance, Orchestra, Opera, Symphony, Theatre, and Literature. HP Arts also supports arts integration within core and non-arts classes.
HP Arts Funding 2017-2018
Art: HPMS Silk screen squeegees and tape, drying racks for large art work, Desmond Blair speaker, clay for ceramics classes
Band: Three French horns, original musical arrangement for percussion group at PASIC, Eddie Green conductor coaching and wind instrument pedagogue, sectional coaches and UIL clinicians, music stands and racks, full orchestra clinician (combined band and orchestra)
Choir: Digital piano repair, piano tuning, music stands
Dance: Guest dance instructor to teach dance classes cultural dances from Africa, India and Spain, box light interactive touchscreen display for dance analysis for Belles, partial funding for competition uniforms, choreographer for new dances for Belles
Debate: Consultant for practice, argument construction and judging during competition, fine arts study materials
Literary Arts: Funded half of the LitFest workshops, Grove Music Encyclopedia research software, Naxos Music Library with streaming access across all genres
Orchestra: Bass extensions, adjustable cushioned bass studio chairs, UIL clinicians, bass, cello, viola and violin bows, violas, viola cases, SMU quartet to perform and coach student groups and individuals, refining repertoire clinician, full orchestra clinician (combined band and orchestra)
Programs at Elementary Schools: Shakespeare performance and interactive workshop, Mark Shelton

Strike, Shake & Scrape

, Ft. Worth Children's Opera, Bluebonnet award winner Susan Stevens Crummel, piano accompanist for concert, Note Knacks interactive music notations teaching tool, silk screen printing
Theater: Stage combat workshop; Wound and Scar Makeup workshop, Improv and reactivity workshop, Choreographer Hilary teaching West Side Story Broadway musical, Kabuki/Japanese Theater workshop, Pulitzer & Tony award winning playwright Doug Wright
Outside of Fine Arts

:

Academic Decathlon coaches to work with student groups and individuals and purchase of required art and music study materials and print resource guides for the 2018-2019 competition season, Zumba classes
Senior Art Awards: Nine students received prizes for their work in photography, 2D and 3D art
Senior Scholarships: Two $1000 scholarship awarded to students who demonstrated a continuous commitment to the arts in high school and have a serious intention to concentrate in fine arts in college
Special Project: Auditorium Lighting at MIS/HPMS
HP Arts Funding 2016-2017
Art: Screen print washout booth, Wacom penand digitizer tablets offering natural feel of pen and paper while drawing on a Mac or PC, Museum workshop for two teachers to learn strategies to teach, interpret and use works of art in the classroom
Band: New PA system for marching practice and clinics, two Bass clarinets, one wooden bassoon, percussion marching instructor, sectional coaches and UIL clinicians
Choir: Sheet music for sight-reading practice, accompanist for Honor Choir and one tuner/ metronomes
Dance: Belle's received weather proof sound system, master teacher for Jazz, Hip Hop, Modern, and guest artists to teach cultural dances from the regions of Africa, Spain, China, Scotland and India
Debate: Consultants, Art, Music, and Literature quizzes
Literary Arts: LitFest partial funding, writing workshops, author visits and poetry workshops
Programs at Elementary Schools: Ballet Folklorico, DSO Yes! introducing string instruments, 123 Andres a Rockstar for young language learners, Ft Worth Opera Studio, Strike, Shake & Scrape, Shakespeare program, pianist for concert
Theater: Instructors for stage combat, acting for the camera, improvisation, choreography, college audition coaching, makeup workshops, ballroom dancing, fight choreography, and Kabuki theater
Orchestra: For spring concert, professional arranger for "Alexander Hamilton" and "Say What You Mean to Say" for guitar/vocalist and percussionist, sectional coaches, two tuner/ metronomes and two UIL clinicians
Outside of Fine Arts: Academic Decathlon Team arts related materials and partial funding of print resource guides for 2017-2018 competition season, Spanish/French Nepris site licenses, Zumba, Legends of the Lone Star State Theatre celebrating the legends, heroes and tall tales that make up Texas History, Ft Worth Capoeira Company – Brazilian martial art combining elements of dance, acrobatics and music.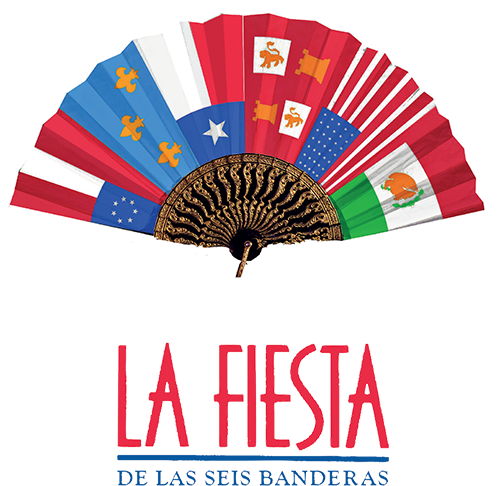 HP Arts thanks La Fiesta de las Seis Banderas for their generous support of the arts in our community.